Began playing various musical instruments at age nine, at the gentle urging of artistic parents. First experience as guitarist with band in Junior High School - Gateway - kings of the roller rinks in hometown Eau Claire, WI.

Shelved musical pursuits during college years for conventional career aspirations (BBA - University of WI, Eau Claire, 1986.) but became determined for career as national recording artist before graduation. Relocated to the Twin Cities and, after brief stint as an Office Coffee Services salesman, began full-scale plunge. (Voice lessons, extensive guitar practice, songwriting efforts.).

First self-produced recordings were on 45 rpm vinyl: "Please You", "Sweet, True Companion" and the most successful of which - "Come What May" which, through independent promotion, garnered significant Midwest commercial airplay ("Top Pick", Midwest Music Journal.) and played all Summer long on Top-40 radio in Sioux Falls, SD. (1989)

Lots of Midwest club dates followed, primarily in the Twin Cities. Most notably, a series of national openers at The Fine Line Music Cafe, Minneapolis, for Shawn Phillips, Kenny Rankin, and others.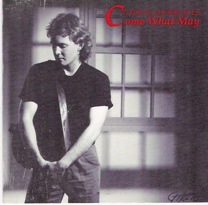 First full-length CD, Come What May, released 1990.

Played live and recorded extensively throughout the 'Nineties with various bandmates. The Chris Herriges Project, with bassist Chris Shaw and drummer Chris Weinberger (later joined by guitarist Pete McCauley)(All pictured below left) saw significant success with a number of Rock Radio singles. "All Real Now" and "Long, Cold Road" (independently promoted) were added on commercial stations in places like Roanoke VA, Chatanooga TN, and Key West FL. (1993/94). "Don't Turn Me Away" written by Herriges' brother, Greg, made #104 on Album Network Magazine's national Rock Radio chart...due, in part, to a starred review (critical merit) in Billboard Magazine. (1994.)



| | |
| --- | --- |
| | Four Thousand Fears CD released 1997 to critical praise. Independent promotion yielded commercial airplay in Kansas City MO, Champaign IL. |
| Allied with concert promoter Jack Summers (2nd time, actually) 1998. New live band (Pictured right: Herriges, Sean Asplund, John Zitzman, Mike Wurtzberger) played regularly as opening act for Summers' "vintage act" bookings: Leon Russell, Steppenwolf, Badfinger, Grand Funk Rairoad, others. | |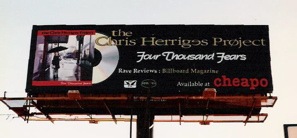 PURCHASE THE ALBUM "FOUR THOUSAND FEARS" or
THE NEW COMPILATION "MINNESOTA" --
download Mp3's or order CD's here: CDBABY.COM
and here: iTunes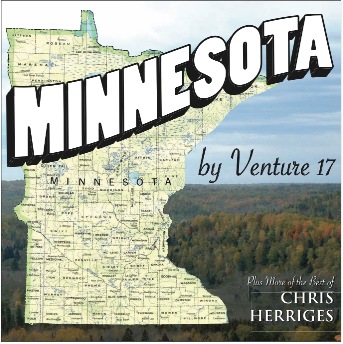 Current concentration divided between new recordings and busy performance schedule. Solo-Acoustic regularly/weekly at various Twin Cities locations - cover material - lots of Beatles, other classic Rock, Pop, Jazz.

Home-state-pride-oriented single "Minnesota" (recorded w/ Shaw, Weinberger, Michael Paepke, Katie Gearty under bandname "Venture 17") has been airplayed on commercial Top-40/AC stations in 16 markets, all across the state, including Rochester, Red Wing, Mankato, New Ulm, Moorhead, Bemidji, Roseau, Fairmount, Detroit Lakes, Winona, Cloquet, Grand Rapids, Montevideo, Madison, Benson, Redwood Falls...




New paragraph

New paragraph